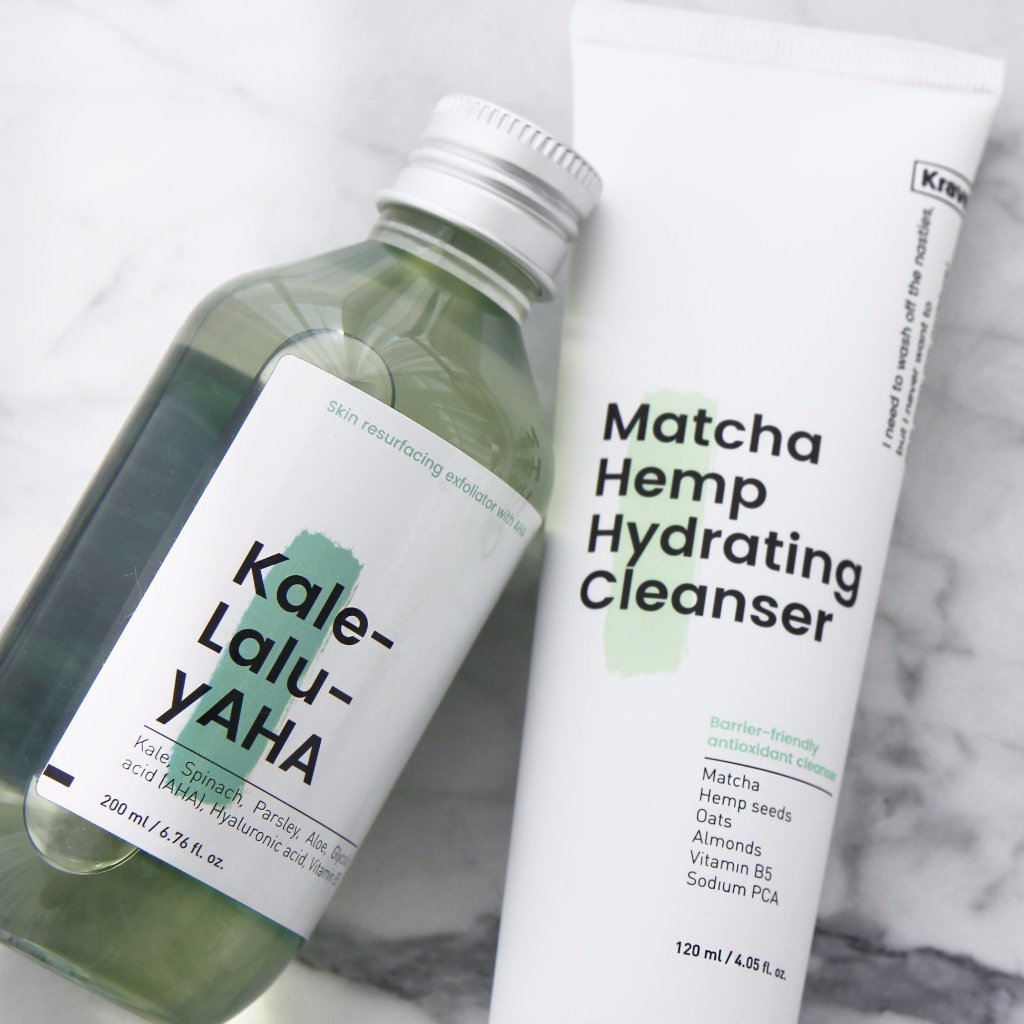 [READY STOCK] Kale-lalu-yAHA 200ml & Matcha Hemp Hydrating Cleanser 120ml Set
Product Description
Kale-lalu-yAHA 200ml
Skin resurfacing exfoliator that kicks your dead skin cells to the curb, revealing youthful, healthier skin while also feeding it delicious antioxidants from dark, leafy greens. Kiss good-bye to the appearance of discoloration, sun damage, and fine lines with regular use.
Matcha Hemp Hydrating Cleanser 120ml
An antioxidant cleanser that doesn't mess up your skin barrier, lifting everything your skin doesn't want while leaving what it needs—healthy pH, hydration, antioxidants and no irritation. Matcha and hemp seeds are here to boost the skin's intake of antioxidants and essential fatty acids. Your skin and this cleanser might be a matcha made in heaven!
Delivery
This item is now available on PRE-ORDER basis. Pre-Orders close every Friday. ETA is 2 business weeks after that.**
Once your order has arrived - please allow at least 2 days for us to process your order. Once your order is shipped, we will send you a shipping confirmation email with a tracking link and number to trace your parcel. Shipping transit times only start to run once you are provided with a tracking number. Please allow at least 24 - 48 hours for your tracking number to appear on the system.
**Subject to change without prior notice.
Customer comments
| Author/Date | Rating | Comment |
| --- | --- | --- |